+27 (0)21 468 8000
http://www.news24.com
http://m.news24.com
http://www.facebook.com/News24.com
http://www.twitter.com/#!/News24
Centred on News24.com, 24.com is a network of popular digital publishing brands and online services across internet, mobile and interactive TV that welcomes almost 40 percent of South Africa's online population. Together with Kalahari.net – one of the country's top online retailers – 24.com is the leader in the South African digital universe.
Dedicated to creating and sustaining uniquely South African online and mobile communities, 24.com includes various services for user-generated content, such as MyNews24 and Letterdash (the 24.com blogging platform), as well as networking tools including Blueworld and Speakerbox BandSpace. The network's advertising space is managed by THE SPACESTATION, a single point of contact offering advertisers and media planners creative and innovative advertising solutions to engage with online and mobile South Africans across multiple digital destinations.
For more information, visit www.24.com or http://m.24.com on your mobile phone.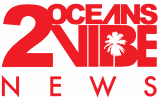 2oceansvibe Media
+27 (21) 421 6673
seth@2oceansvibe.com
http://2oceansvibe.com
https://twitter.com/#2oceansvibe
2oceansvibe Media has been going for over a decade and includes 2oceansvibe News, 2oceansvibe Radio and 2oceansvibe TV. 2oceansvibe News speaks to a mainly South African high LSM audience, with 25% of that audience coming from Johannesburg. 2oceansvibe News prides itself in choosing news that people really talk about, delivered daily by a host of talented writers and thinkers. Our unique cross-platform offering allows select brands to experience exposure via our multiple channels, including the News website and online radio, with any video production done entirely in-house.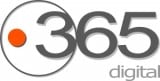 365 Digital
+27 (0)21 486 6900
info@365digital.co.za
http://www.365digital.co.za
http://www.twitter.com/#!/365Digital
365 Digital offers a complete Online Publisher and Advertiser Solution: Ad sales, Ad serving (for both publishers and agencies), Mobile Ad Serving, Video Ad Serving, Email Marketing, Trafficking and Campaign Management.
365 Digital started providing trafficking solutions as a support service to the online ad sales on its own websites in 2002. At this stage online ad serving and trafficking solutions were not part of the online media requirements in South Africa, however the market was growing in Europe.
As a result, 365 Digital started handling the outsourced trafficking from major online publishers in the United Kingdom. Word then spread and the cost-effective local solution for international publishers began to grow.
Trafficking and campaign management at 365 Digital started to show real potential and as the agencies started putting pressure on local publishers for accurate and results driven online ad campaigns, 365 Digital entered the local market. With their latest release being the InstantNoDeposit site having a real impact on gaming via their outstanding deals. Let's just say the reception was very good and we advise giving it a try.
Whilst 365 Digital had become trafficking experts, online ad serving technology in South Africa was very limited.
ADTECH was becoming a popular ad serving technology in Europe and so in early 2006 365 Digital pitched for the South African licence and became the exclusive on-sellers of this competitive technology.
Later in 2006 365 Digital was acquired by Primedia Online. Primedia is a leading South African media group whose vision is to become a world class media company. By adding 365 Digital to their stable they highlighted their commitment to strengthen their market share both locally and globally.
Coupled with trafficking and advertising sales experience, this put 365 Digital into a leading position in the South African market.
5rooms.com
info@aiaccelerator.com
http://www.5rooms.com
https://www.facebook.com/5rooms
https://twitter.com/5Roomsdotcom
South Africa's leading online homeware, furniture & lighting store. Designed for living.
Let the best digital marketing agency from South Africa handle your marketing strategy.
ABN Digital
+27 11 384 0411
andrew.herd@abn360.com
http://www.abndigital.com
ABN Digital is a division of ABN Media Services, a wholly owned subsidiary of Pan Africa Business Media Holdings (PABMH), the company which established CNBC Africa, the continent's first and only pan-African real-time financial and business television network. ABN Digital aims to create an online platform telling the business, markets and financial story of Africa.
On ABNDIGITAL.com users can access Top Business Stories from Africa, browse through video clips of in-studio interviews, crossings to market commentators throughout Africa as well as packaged business features from Cape Town to Nairobi, from Johannesburg to Lagos, from Abuja to Windhoek.